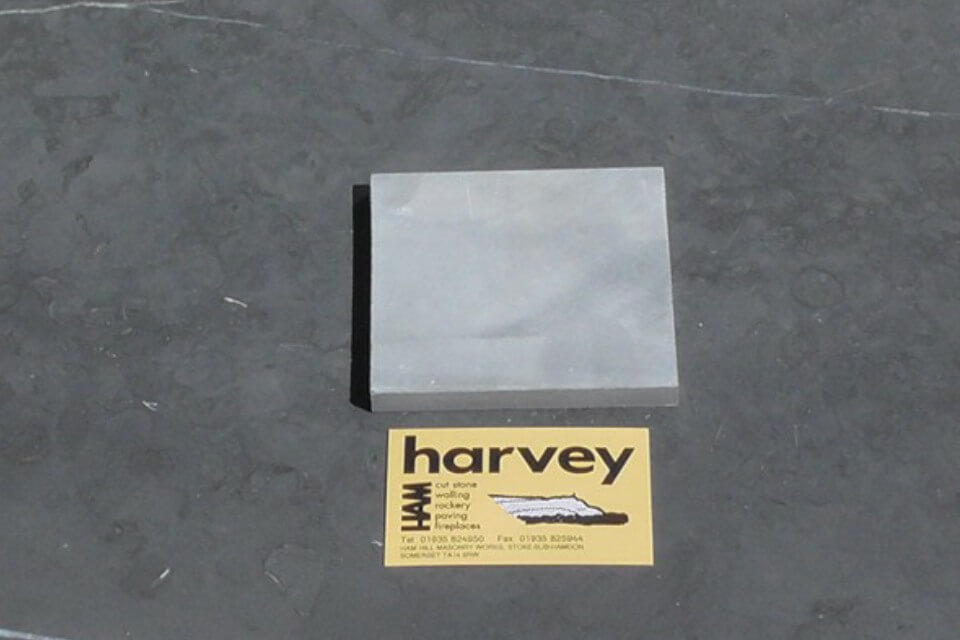 Blue Lias
Blue Lias is a beautiful blue stone famous for its fossils, especially ammonites.
The Blue Lias is a geologic formation in southern England, part of the Lias Group. The Blue Lias consists of a sequence of limestone and shale layers, laid down in latest Triassic and early Jurassic times, between 195 and 200 million years ago.
Blue Lias is famous for its fossils, especially ammonites.
It is a prevalent feature of the cliffs around Lyme Regis and Charmouth, Dorset, as well as Somerset, particularly around Glastonbury and the Polden Hills. It has a blue-grey colour provided by its iron content.
Blue Lias can be found in buildings, fagstones, cobbles, walling, paving, local churches and cemeteries (where it is used in tombstones). A prime example of a 'Blue Lias' town would be Street, near Glastonbury. Other local examples of Blue lias buildings can be found in the nearby towns of Somerton and Ilchester.
Blue Lias is used as a building stone and as a source of lime for making lime mortar. Blue Lias has also been widely used as a raw material in cement.
Some Of Our
Recent Projects
Testimonials
What our clients say

Lesley
Somerset
Very helpful and had seconds of ham stone. We picked some out and it was very reasonably priced. Got us out of a bind as we were matching up to replace damaged water tables on an old house. It is a bit hard to find the place however!

K Norris
Yeovil
We recently ordered Portland stone pier caps, steps and some bordering for our front garden. Saul was really helpful throughout the process and, crucially, after a mix-up, dealt with the situation very professionally. I wouldn't hesitate to order from Harvey Stone again and recommend them as the stone supplied is just what we wanted.

Ivor
Dorset
Very helpful with a stunning selection of stone!

Paul
Yeovil
Excellent business to buy the local Ham stone from. Really helpful and first class crafted products. Can be a bit of a lead time but reflects the demand. Some interesting items in the reclamation area.

Deb
Dorset
Wonderful place! Went along to see if they had any stones for our pond surround and wow, there was so much there all shapes and sizes. Maddie gave us a tour of the site including a look at the quarry (it was a quiet Monday morning) and all the cutters. There were standing stones, stone benches, stones with names engraved on them, blocks, big stones, huge stones, flat stones, small stones, and they would cut the stone to any size required. Such helpful, knowledgeable staff, thanks.

L H
Somerset
My go to supplier of hamstone. Always a pleasure to see Hugh.